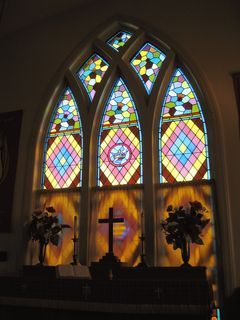 Sunday, July 25, 2021
PREPARING OUR HEARTS
Welcome/Announcements
Prelude
*All standing in body and /or spirit.
*Call to Worship (Congregation reads bold):
Why have you come to this place?
We are tired in body and spirit.
Why have you come today?
We have come to follow Jesus.
Come and eat your fill.
But there are only five barley loaves and two fish.
There is plenty for all.
Jesus gathers the fragments of our lives, that nothing may be lost.
Come! Let us worship.
*Opening Prayer:
God of steadfast love, fools say in their hearts: "There is no God." May our words and our very lives prove that we are not foolish. May our faith be as constant as the North Star, and may others know that we are Christians by our love. Amen.
*Prayer of Confession (In unison):
God of our hopes and dreams, we are empty, and long to be filled; we are hungry, and long to be fed; we are lost, and long to be found. Invite us once more to eat our fill and find our true nourishment in Jesus, the bread of heaven. Just as Jesus gathered up the fragments of the five loaves and two fish after feeding the five thousand, gather up the pieces of our lives and shelter us in your love. Amen.
*Words of Assurance:
As God restored the fortunes of Zion, exiles were like people who dream-- people filled with rejoicing and gladness. As God restores our fortunes, let us join their glad song and their rejoicing.
*Hymn: How Firm a Foundation #529
*Gloria Patri #70
HEARING THE WORD
Scripture Reading: Psalm 14
Gospel: John 6: 1-21
Sermon
God Moments
*Hymn: Give to Thy Winds Thy Fears #129
Joys and Concerns
Pastoral Prayer
Silent Prayer
The Lord's Prayer (In unison) Our Father, who art in heaven, hallowed be thy name. Thy kingdom come, thy will be done on earth as it is in heaven. Give us this day our daily bread. And forgive us our trespasses, as we forgive those who trespass against us. And lead us not into temptation, but deliver us from evil. For thine is the kingdom, and the power, and the glory, forever. Amen.
Offertory: If you are worshiping in person, the offering plate can be found at the back of the center aisle.
*Doxology #94 *Offering Prayer
*Hymn: Stand By Me #512
*Benediction
*Shalom to You (to be sung after Benediction) #666
Postlude